Northrock Business Park Amenities
Northrock Business Park boasts a large number of features for our tenants including: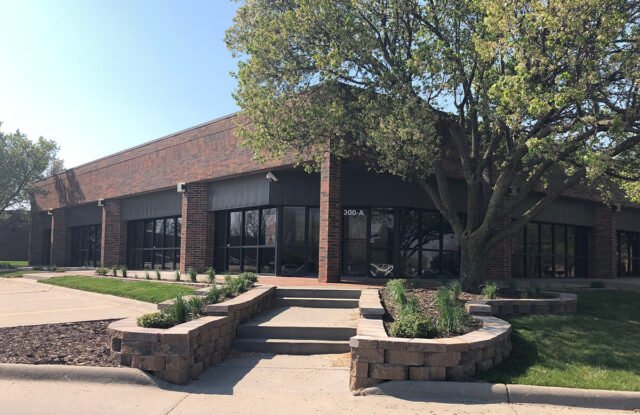 Prominent, individual tenant identity
Attractive year-round landscaping
Beautiful landscaped lake area
Individual custom-designed interior finish
Professional on-site building management
Generous free door-side parking
Exterior night lighting on all buildings and parking lots
Individual overhead loading doors
Individually controlled heating/cooling system
Excellent access to K96 Highway from both Rock Road and Webb Road
National tenants for neighbors
Easy access to services, retail, and restaurants
Fiber optic voice/data/video access and DSL
On-site U.S. Mail and UPS drop boxes
Tenant locator marquee at both entrances
Extra storage space available on-site (U-Stor Northrock)
Professional security patrol at night
Landscaped walking path
Tenant Space Planning/Turnkey Service
Another one of Northrock Business Park features includes a free turnkey service for our new office space tenants. We prepare the office exactly how they want it and tenants simply turn a key to begin growing their business with us!
Turnkey space planning offers incoming tenants both rent and space consistent with their needs when it comes to office design. We walk through a process to ensure everything is perfect for our new tenants. Here's how it works!
Development
First, we'll sit down with the new tenant to develop a space plan and finish schedule.
Budget
Based on these goals, Anderson Management will develop a budget for construction.
Rate
From this budget, the rental rate is derived to reflect the scope of work.
Drawings
Once the space plan, schedule, and rates are agreed upon – they are turned over to the architect to complete the working drawings.
Signing
After the architect completes the working drawings, the tenant and landlord will review and sign off on the drawings.
Building
Construction on your new suite can now begin!
Contact us to find out how we can help you plan your new office space at no charge. We're happy to help!